Video Tutorials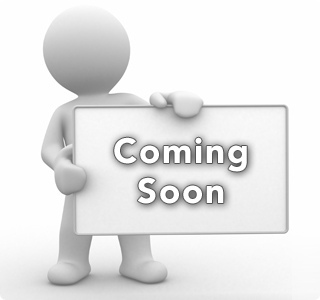 FAQ's
How can MyFacilities be accessed from outside FIU?
1.MyFacilities is only accessible via the FIU wired and wireless networks on campus. Outside FIU we require the use of the FIU Cisco AnyConnect VPN. For instructions on how to install the VPN please visit the website: http://network.fiu.edu or call the help desk 305-348-2284.
What changed?
1. No paper or wet signature is required.

2. The approval process is now electronic.

3. Status updates will be provided via email during each step of the process.

Why the change?
No previous electronic process existed. It was all manually processed which makes it harder to track the different requests and requires extensive hours of paperwork searching. This new site improves on the previous form in the following areas:

1. Security uses FIU single sign on credentials for authentication. Also, uses https certificate based encryption.

2. Automated Approval/Notification Workflow uses email based workflow to route requests for approval and keep requester informed of status. No longer need for an original signature or manually routing of paper back and forth.

3. Automated Work Order Assignment and Routing After request is approved a work order is generated in Maximo and routed to the Facilities Event Coordinator to coordinate the work.

Who approves my request?
1. All event requests will be routed to the Facilities event coordinator for approval.
How do I know if my request is approved?
1. The system will generate email confirmations with your finalized estimate and create an automatic work order in Maximo once the request is approved through MyFacilities portal by the Facilities Management event coordinator.
Can I place event requests over the telephone?
1. No, all event requests must be placed online through MyFacilities portal. Please click here if you wish to place a facilities event or click here for an EMS event.
Where should I call if I have questions in regards to Events?
1. For questions in regards to events please call (305) 348-4618.
Who can request an event?
1. All faculty and staff who are registered in the HR system and have a MyAccounts username and password can request events.

What should I do if I have to make modifications or cancel my event?
1. Go to MyFacilities Portal login, click on Services Menu --> Events --> Scheduled Events. You will be shown a calendar containing all your scheduled events. Please navigate to the month containing your event and click on the blue button containing your event information. A notification containing two options should display. Option one is to modify the event, option two is to cancel the event. Please note that all cancellations are permanent.
2. For modifications only go to MyFacilities Portal login, on your start center under My Pending Services, you will see all your event requests. Click on the details button for the desired record to be taken to the application where you can modify your event.
3. Additionally, links can be found in your event request confirmation containing an option for either modyfying or cancelling your event request. Once you click on the link you will be asked to login in first if you haven't already done so, or taken directly to the application that handles your cancellation or modification request.
Are there any rules in regards to cancellations and mofications?
1. Yes, event requests can be modified up to 72 hours prior to the event start time.
2. Yes, event requests can be cancelled up to 48 hours prior to the event start time .
What if I have an urgent request?
1. All urgent requests should be placed by telephone only, please call (305) 348-4618. Please note that urgent and last minute requests are subject to availability and additional charges.